January 25th, 2014
6:00 PM
Thomi's Banquet Hall
627 S State Hwy 49
Jackson, CA 95642
(209) 257-0800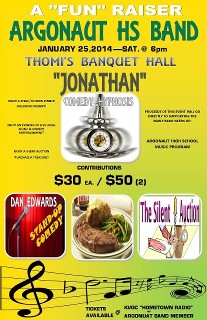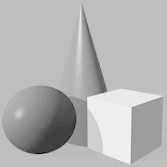 A 35-year veteran of corporate America, Dan Edwards has taken his unique perspectives into the world of entertainment. His analytical observations provide both a humorous and insightful look at life's everyday trials and tribulations. Since moving to the foot hills of the Sierra Mountians he has become the Up Country Comedian, sharing the challenges of adapting to life at 4000 feet.
.Dan will focus his routines for audiences of very specific special interests as well as touching large audiences on a personal level.
Dan will work closely with your event planners to provide a complete entertainment package, tailored to your specific needs.
Either as a one-man show or as your Master of Ceremonies, Dan can insure that your guests are provided with a sophisticated evening of comedy that easily complies with your organizations guidelines.
Punch Line Comedy Club

2100 Arden Way
Sacramento, CA 95825
(916) 925-5500